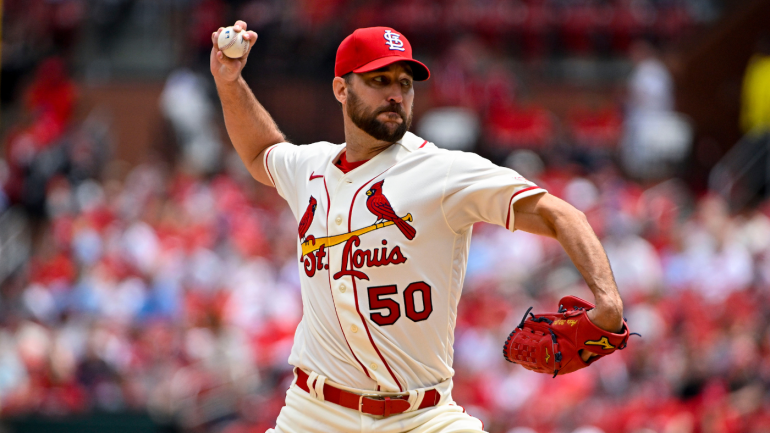 I won't lie; my brain is scrambled right now. Between conference realignment and private equity investments in programs, I feel as though I've been hit in the head repeatedly, and I don't know where the next blow is coming from. So, I need something to grab hold of to find my bearings.
I need a Principle.
That principle is fading Adam Wainwright and the St. Louis Cardinals as favorites. I don't care that the Colorado Rockies stink just as badly, if not worse, than the Cardinals. It doesn't matter. What matters is what's right, and what's right is not betting on Adam Wainwright and the Cardinals as favorites.
Wainwright is toast. He's not in much better shape than the Pac-12 and enters the night with a 7.18 ERA. The Cardinals have gone 5-8 in his 13 starts, and Waino has allowed at least two runs in every game he's pitched this season. In his last five starts, he has 10.89 ERA.
It's bad.
Now, as I said, the Rockies aren't what anybody would consider good. Their starter, Chris Flexen, is just about as bad as Wainwright. The primary difference is he strikes a few more hitters out and walks a bunch more but doesn't allow nearly as much hard contact.
So, he's not somebody you typically want to be betting on, but this is one of those cases where neither team deserves to be favored against anybody, so bet the underdog. The fact St. Louis is 26-36 when favored this year doesn't hurt, either.