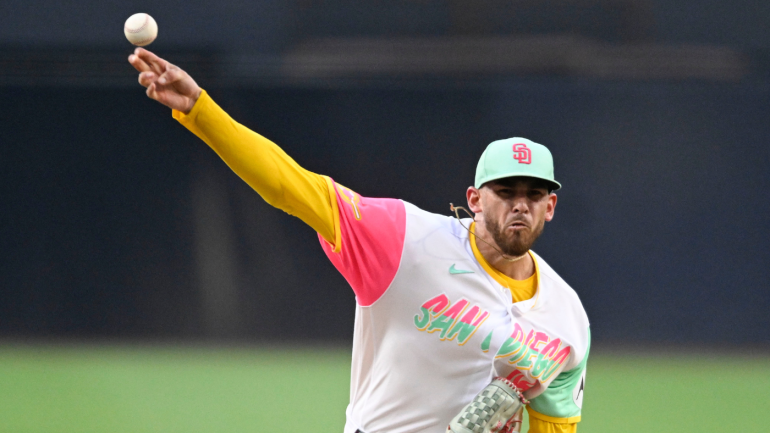 The San Diego Padres announced Friday that starting pitcher Joe Musgrove had an MRI on his right (pitching) shoulder that revealed inflammation in the capsule (via Dennis Lin). As a result, he's been shut down from throwing for three weeks before the club makes a decision on how to proceed. Padres general manager A.J. Preller told reporters they hope Musgrove can make it back this season, but will move forward with his best interests (via Lin).
Given that there's a mention about how the Padres "hope" Musgrove can come back, that means there's a possibility that he's done for the season. That's a big blow to the Padres' postseason hopes.
The Padres enter action Friday having won five of their last six to move to 54-55. That's nine games out in the NL West, but it's four out in the wild-card race. That's within striking distance.
Musgrove, 30, started the season on the injured list and has made 17 starts since then, going 10-3 with a 3.05 ERA (132 ERA+), 1.14 WHIP and 97 strikeouts against 20 unintentional walks in 97 1/3 innings.
The rotation around Musgrove right now is Blake Snell, Yu Darvish, Seth Lugo and Rich Hill. Michael Wacha has been on the injured list since the start of July with a shoulder injury. Ryan Weathers has been traded and Adrián Morejón is on the injured list. Nick Martinez has made five starts this season, but has settled into a bullpen role. If he's not moving back into the rotation, the Padres could dip into the minors. Starters Matt Waldron and Jay Groome are on the 40-man roster.
The Padres host the Dodgers Friday night to open a four-game series. It's a huge series for the Padres as they look to remain in the playoff race. The Musgrove news puts a damper on that a bit, but the best way to change the vibes is to go win some games.