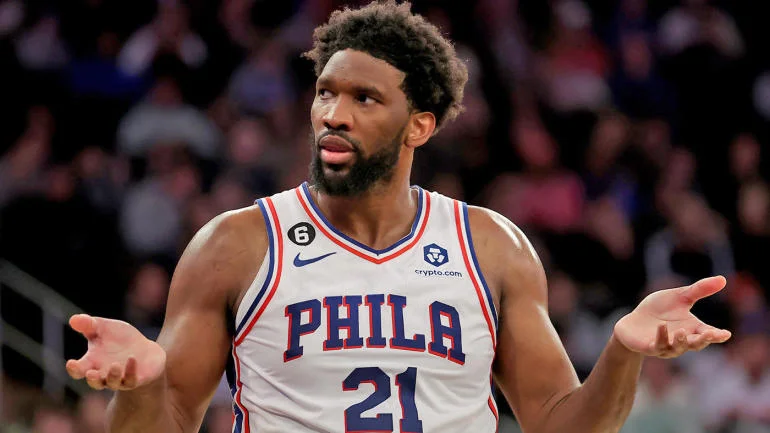 Philadelphia 76ers center Joel Embiid is known for his impressive basketball skills and big personality but took a celebration too far in the eyes of the league over the weekend. Embiid deployed a wrestling celebration after finishing through contact against the Portland Trail Blazers on Sunday. The league responded to his actions by fining him $35,000.
This isn't the first time Embiid has been fined for this particular celebration, as it's become a go-to response of his. The league fined him $25,000 for performing it against the Brooklyn Nets in January. It appears like the NBA has no intention of easing up on the reigning MVP's penalties moving forward and he could rack up more fines throughout the season as he continues to post big-time stat lines.
Embiid tallied 35 points, 15 rebounds, seven assists, and six blocks against the Trail Blazers to power the 76ers to their second win of the season. They now boast a 2-1 record after narrowly falling short against the Milwaukee Bucks in their season opener.
Embiid won't suit up again until Thursday and he'll be joined by a slew of new teammates. Philadelphia shipped off the disgruntled James Harden to the Los Angeles Clippers in a trade on Tuesday morning in exchange for Marcus Morris, Nic Batum, Robert Covington, KJ Martin, and draft capital in an unexpected trade in hopes of improving its title odds.