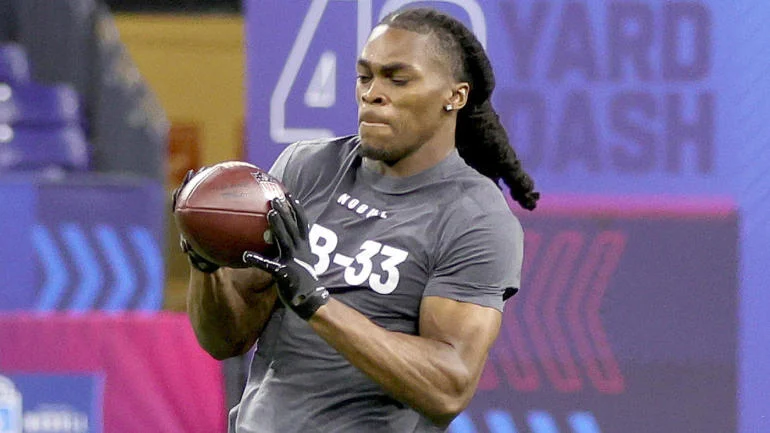 If there's been a buzzkill during an otherwise positive opening week of Steelers training camp, it's been the injuries to Pittsburgh's secondary. Multiple Steelers defensive backs have suffered injuries over the past week, with one potentially serious injury.
Rookie cornerback Cory Trice Jr. got carted off the field on Wednesday after suffering an injury to his lower right leg, according to the Tribune-Review. He placed placed on the team's injured reserve list on Wednesday, thus ending his rookie season. In a corresponding move, the Steelers signed cornerback Isaiah Dunn along with safety Trenton Thompson. Pittsburgh also waived/injured running back Alfonzo Graham, who suffered a season-ending injury during the first week of camp.
Earlier in camp, safety Damontae Kazee suffered an ankle injury that has kept him from participating in practice. Pittsburgh's secondary has also been without All-Pro safety Minkah Fitzpatrick, who has been excused from practice for personal reasons. With Fitzpatrick out, fellow safety Kenny Robinson has taken advantage of his extra practice reps. Robinson, a local product who played college football at West Virginia, received first-team reps on Tuesday after having two interceptions during Sunday's practice.
A seventh-round pick, Trice has enjoyed a solid start to his first NFL training camp. He made two big plays at the start of Saturday's practice to help the defense win Seven Shots, a seven-play drill between the offense and defense from the two-yard-line. Trice, with several veterans getting a rest day on Sunday, received extensive reps going up against starting wideout George Pickens.
"I love it," Trice recently told CBS Sports when asked about the challenge of facing Pittsburgh's deep receiving corps. "All those guys are good at what they're good at. Everyone's got different tools. I'm seeing everything. I love going against those guys and seeing different things."