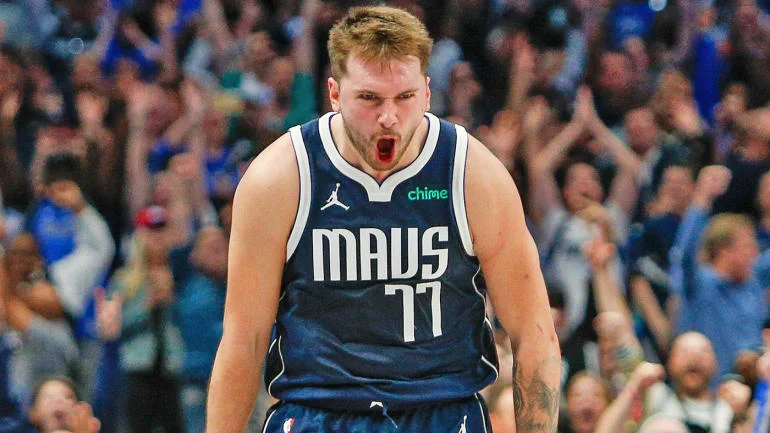 Week 2 of the 2023-24 NBA season is underway and plenty of unexpected things have already happened on the hardwood. We wrote on some of the best future bets for awards earlier this month and some individual performances already have us re-evaluating where the best value is. Are you looking to place early wagers now to get the best odds possible for your favorite season-long award races? We've got you covered with three options we feel have stood out the most so far.
Doncic kicked off the season on a "minute restriction" and has still blown by all expectations early on. The Dallas Mavericks superstar's odds have risen from +550 since early October and his team's early success could help bolster his chances. Dallas hasn't played any real contenders yet but boasts a 3-0 record despite Kyrie Irving already having missed one game. Doncic will even out over time, but he's shooting 55.6% from the field and 48.6% from deep early on. His one-man show will be hard to beat if he continues to move the needle by putting up otherwordly numbers and winning games en route to securing a playoff berth.
Victor Wenbanyama (-170) and Holmgren have improved their odds since the season began, but Holmgren has been just as impressive as the top pick from the 2023 NBA Draft, so far. The two gangly bigs have nearly identical stats, but Holmgren has been far more efficient. The Gonzaga product is shooting better than 60% from the field and deep, while Wembanyama is below league average in both categories. Bettors shouldn't assume that Wemby winning this award is a foregone conclusion and Holmgren appears to have the chops to challenge the Frenchman early on.
This ticket excites me more than any other, as Thomas is on track for an unprecedented jump after posting 10.6 points per contest in 2022-23. Basketball fans saw that he could score at an elite level last season when the shorthanded Brooklyn Nets handed him the keys to the offense temporarily but he returned to a supporting role following the arrival of Mikal Bridges and others in a midseason trade. Now Thomas has become the youngest player to score at least 30 points in three consecutive games to start a season since Shaq while converting 61.4% of his field goals. He'll surely be relegated to the bench once Nic Claxton, Cam Johnson, and Spencer Dinwiddie are healthy, but it's clear that he'll be a key part of the rotation moving forward. I don't think that Chris Paul (+650) has the scoring upside to get the job done given the winners from previous years.